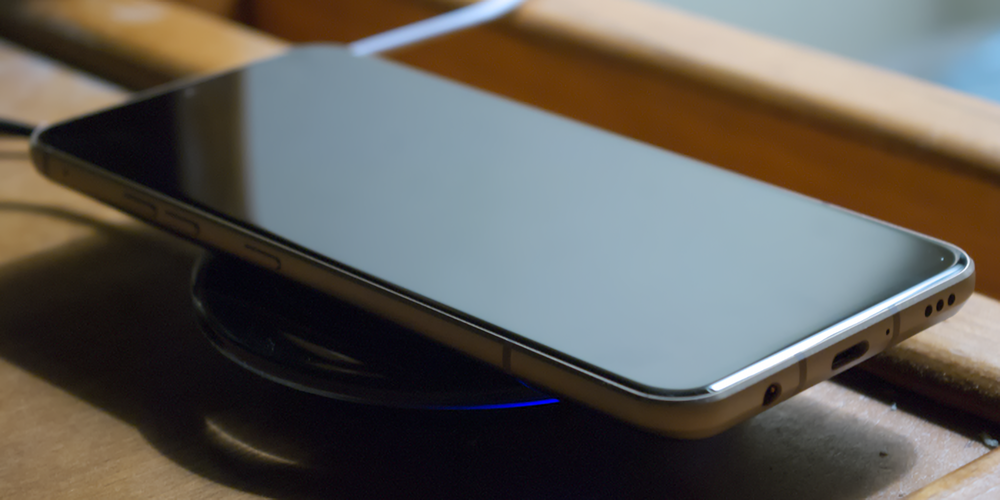 Table of Contents
So I've had this phone for a little bit now and… okay as expensive as it is, I'm in love with this thing. I don't see why I should keep you waiting, let's just get started.
Specs
(Taken from GSMArena)
Network
I'm not going to list all the alphabet soup here, but let's just say it supports some pretty fast modes, and, well, 5G.
Launch
Announced: Feb. 26, 2020
Launched: Mar. 20, 2020
Body
Dimensions: 169.3 x 77.6 x 8.9 mm (6.67 x 3.06 x 0.35 in)

Compared to most phones that I've held, this one is on the tall and skinny side.

Weight: 218 g (7.69 oz)
Build materials: Gorilla Glass 5 front, Gorilla Glass 6 back, aluminum frame
SIM: Nano-SIM, dual SIM option available
Resistances: IP68 dust/water (1.5m for 30 minutes in lab conditions), MIL-STD-810G compliant, Method 516.6, Procedure IV "Transit Drop".
Display
Type: P-OLED (Plastic Organic Light Emitting Diode, needs no backlight) w/ capacitive touch, 16 million colors.
Size: 6.8 inches, 109.8 cm² (~83.6% screen-to-body ratio)

In other words: big. This phone feels bezel-less.

Resolution: 1080 x 2460 pixels (~395 ppi density)

A bit of a downgrade from my previous phone, the Moto Z² Force, but still good, and higher density, meaning the physical pixel size is smaller.. which is a good thing.

Other features: HDR10+ range.
Platform
OS: Android 10

Latest as of the time of writing, though A11 is about to come out soon. LG usually has about 2-3 years of OS support before the phone stops taking newer versions.

Chipset: Qualcomm SM8250 Snapdragon 865 (7 nm+)
CPU: Octa-core (1x2.84 GHz Kryo 585 & 3x2.42 GHz Kryo 585 & 4x1.8 GHz Kryo 585)

okay, what this means is that you essentially have one performance core, three middle-of-the-road cores, and four low-power, efficiency cores.

Adreno 650

Can't find detailed specs…
Memory and Storage
External storage: microSDXC (up to 2 TB cards)
Internal storage: 128 GB

Pretty good, some iPhones come with the ability to have up to 256 GB, but 128 still isn't bad. About 30 to 40 will be taken up by the OS, it seems.

System RAM: 8 GB

My laptop has this much RAM in it. You shouldn't really run out with anything that's meant for Android.
Rear Camera
Main camera:64 MP, f/1.8, 27mm (standard), 1/1.72", 0.8µm, Dual pixel PDAF, OIS

A very decent camera, more on that later. The Phase-Detection Auto Focus is the same tech that DSLRs use, meaning fast focusing, and the Optical Image Stabilization makes videos good, but it might still need some cleanup depending what you did.

Secondary: 13 MP, f/1.9, 12mm (wide), 1/3.4", 1.0µm

Not as powerful, but a good wide-angle shot.

Tertiary: 0.3 MP, TOF 3D, f/1.4

The selling point of this is the Time Of Flight sensor, which I'll get to later (let's just say 3D things for now)

Other features: Dual-LED dual-tone flash, HDR, panorama

It can also record HEIC photos (like iPhones do), and HEVC (h.265) video.

Video specs: 8K@30fps, 4K@30/60fps, 1080p@60fps, HDR10+, 24-bit/192kHz stereo sound rec., gyro-EIS

More notes about these numbers later. EIS is Enhanced Image Stabilization.
Front Camera
Camera: 10 MP, f/1.9, 30mm (standard), 1/3.1", 1.22µm

Decent for a selfie-cam, I'll give it that.

Video: 4K@30fps, gyro-EIS
Sound
Speakers: stereo, with pseudo-surround (LG 3D Sound Engine)
Headphone jack: YES
Output: 32-bit/192kHz audio

Headphone jack only, called the LG Hi-Fi Quad DAC. Stupidly good, also has 75 volume steps for some reason.

Recording: 24-bit/192kHz
Comms
Wi-Fi: 802.11 a/b/g/n/ac/6, dual-band, Wi-Fi Direct, DLNA, hotspot

Fun fact, "mobile hotspot" can run off Wi-Fi instead of mobile data only. Sweet! The rest of those specs just mean it's pretty well featured for a phone.

Bluetooth: 5.1, A2DP, LE, aptX HD

All good things. Maybe not 100% top of the line, but you're not missing anything major.

Radio: USA-only FM radio
USB: USB 3.1 over Type-C connector
Sensors
Fingerprint (under display, optical)

It has trouble reading the edges of your finger, but the lack of a dedicated reader spot really helps the display be massive.

Accelerometer
Gyro
Proximity
Compass
Barometer
Battery
Main specs: Non-removable Li-Po 5000 mAh battery
Charging: Fast charge, QC4.0+, USB-PD 2.0, and wireless

The Quick Charge and Power Delivery numbers are promising, wireless capability is a nice touch.
Colors
Blue, white
Price
I paid about $900 for mine
My Thoughts
Finally, some original content in this sub post.
I love it. Android 10 is fast and responsive and has yet to completely just crash on me, and the ability to use gesture controls is actually kinda cool once you get used to it. The phone is a little big and the prox. sensor doesn't have a super long range, make very sure the top of the phone is against your ear, or it'll register your cheek as trying to press just about every button on the screen that it ca find. Being LG, it has some potential for bad patches, plus it's still a very recent phone. Also being LG, this thing will heat up, especially when using the camera. After shooting maybe 30 minutes straight of 4k60 HDR video, the thing was hot enough to fry an egg on, and hot enough that it refused to charge until it cooled down.
Camera
It gets really hot when recording, but I can kinda understand that. Note that despite there being a 4k 60 fps option for video, it will only actually capture at 60 if you're shooting in HDR mode in the settings. HDR requires HEVC. So while possible, it will take some work if you plan on sharing clips and don't want them to look either unbearably bright, or completely washed out, depending on how the video is interpreted. Also files that heavy will bring slower editing workstations to a crawl, my computer with Adobe Premiere CC 2017 absolutely needs a proxy workflow to play the video at more than one frame every few seconds.
Stills can be taken in a few formats, 4:3, 4:3 64 MP, 1:1, 16:9, and "full" which pretty much uses the entire display region as the camera. HEIC available too, if you want Apple compatibility, not many devices understand HEIC without conversion though. Unlike video, photo HDR is pretty much just a little more processing time (it seems, if I know how it does it), and isn't the same mess of incompatibility.
Also neat is Portrait mode, which allows you to do things like blur the background, add different lighting effects, or even capture a 3D photo. You heard right.
3D Photos
Remember that kinda crappy 3rd camera? That has a TOF sensor, or Time Of Flight. This can literally measure the time it takes for a photon to leave the sensor and then bounce back, therefore telling you the distance to said object, or in this case, you get a distance number for every pixel on the sensor. Essentially the phone doesn't just have your standard RGB components to a photo, it has RGBZ to play with if it wants, though there's far less detail in the Z (depth) component.
With this, it can attempt to solve how to bend and warp the picture, meaning that when you go to view it, moving the phone seems to move around the picture that was taken, in a surprisingly convincing effect:
Unless it gets something wrong, like this:
If you cannot tell, I do not take myself seriously in the slightest. Now part of why it probably got that wrong might be TOF resolution, or the fact that I was doing that in front of a mirror, but the rest of it really showcases the effect perfectly. And that's just a still photo with enough light and a good subject in the center, though room shots work too.
There's some other fun things in it too, like slow-motion video, a few tricks and things, and a really smart automatic time-lapse function (when recording in "auto" rate in time-lapse mode, it'll dynamically speed up and slow down parts).
Battery Life
Auto brightness, and turning off GPS and Bluetooth when I don't need it, my record is 28 hours from full to 20%. I've seen better, though what apps you run and how you use the phone can, naturally, vary this wildly.
Either way, the battery on this thing is very good, even with the extra usage that I bet the device itself takes.
Gesture Navigation
It's actually not that hard, the row of buttons (which is customizable now) is replaced by a little thin line. Swipe up to home, swipe up and home to show all running apps, swipe from left to right to switch apps, and… back is… ew.
To invoke the same function as the ubiquitous Android back button, you swipe inward from anywhere on either edge of the screen. What?!
It's actually, again, not that bad, though explaining it, it does sound a little absurd. But I can perform just about every action, with one finger, with no awkward extending my digit(s) across the entire length of the device. Plus the added screen space, and the fact that all these gestures can just be combined into other movements that you're doing, I like it. I like it a lot.
That Button
Yeah you see that weird button on the side, beneath the volume keys? That's for the Google Assistant. Why? No seriously, why? This makes three separate ways to access Google Assistant:
Say "Okay, Google"
Press the Assistant Button
Swipe up and in from the bottom corners of the screen, yes, there is a gesture dedicated to this action too. At least the gesture is pretty much the natural curve your thumb will travel in when moving up.
Android 10
Dark mode. Guys… guys we have a native dark mode! Go to settings, display, and it's under "night mode". And because OLED screens, it's actually saving power and display life.
Also, Android now has an equivalent of the Macintosh Screen Time, here called.. ahem, Digital Wellbeing, which is close to the bottom of the settings menu. When you first open it, you get a chart of the relative amount of app usage you've had this entire day, and how long you've been on your phone, the number of unlocks, and notifications.
You can set timers to remind yourself to take a break from certain apps, and set "Focus mode" where selected apps can be disabled to prevent distractions, in theory. This is also the same location where you can set up parental controls, for any reason that you'd like. Say, you're a parent and this is your child's phone, perhaps? In my opinion if a child is old enough to be trusted with a $900 device themselves, they can be trusted to police themselves, but that is just my opinion.
The Two Color Filters
So here's a weird one… there's two "night" modes, bedtime, and comfort view. Bedtime is a B/W filter, completely greyscaling the display, and turns on Do Not Disturb, you can schedule this.
The second is Comfort View, which is your traditional blue light filter, which can be set to happen automatically from sunset to sunrise.
But… why do we need two things to do pretty much the same thing? Unless "bedtime" mode is meant do not disturb the cone (color) cells in your eyes, in which case that's pretty cool, but I don't know how well it actually works.
Charging
Fun fact: the charging icon shows what it's doing. A lightning bolt is charging, a lightning bolt with an (almost) complete circle is fast charging, and a lightning bolt with a little line over it is wireless.
Even better, the phone charges…. other devices. Yes you heard right. The cable out of the box is a USB-C to USB-C, so you can indeed plug it into a USB-C device that negotiates power, and you'll have an option for "Charge this device" under the "Connected to USB" notification (the same one that allows you to switch between just charge, MTP files, PTP files, etc).
Conclusion
Yes, a little pricey, but I think that it's fairly priced for what it is. While coming a little too close to the $1,000+ line, at least half that cost isn't because the phone has a nice shiny picture of a half-eaten fruit on the back of the thing.
And if you were paying close attention, there's a hint in here somewhere about what the next post will be. Stay tuned!