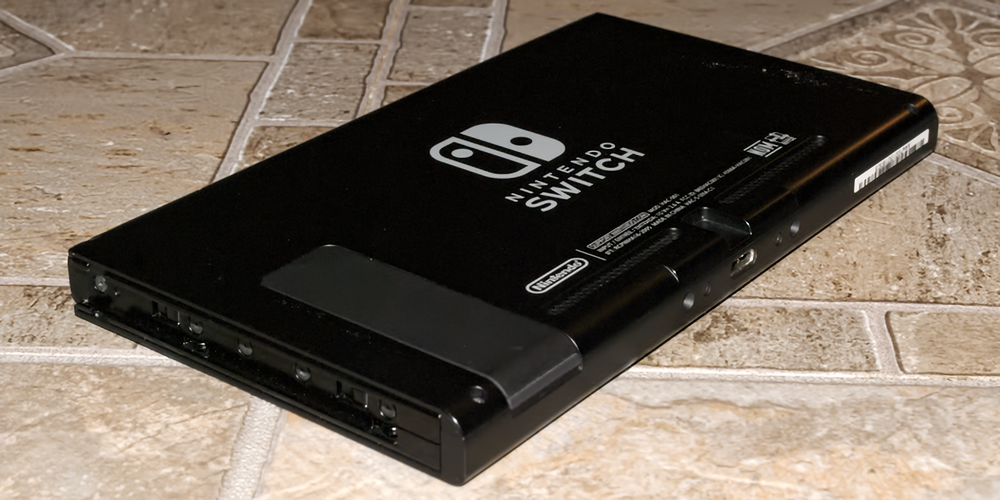 So that is a picture of my Switch… and before you get bent out of shape, there's a glass screen protector on top of a microfiber glasses cleaning cloth separating the screen from the linoleum table surface.
Either way, you cannot tell it from that picture, but I wanted to upgrade that part right in the center of the frame: the console kickstand, give it something a little more rigid. Well as it turns out, that will be impossible without some real effort put in.
Preface
The stock kickstand, for me, has been fine, though that doesn't mean that it feels like it can actually stand (hah) up to what is being asked of it, it always feels like I'm going to snap something. Just look To remedy this, I found the YOOWA kickstand kit, and was going to replace it.1 Turns out, that can't happen.
The Kickstand Itself
The nice thing about this kit is that you have to remove the whole assembly, replacing what used to be plastic components for metal ones. The bad part about this kit is that you have to remove the whole assembly, requiring opening up the back of the switch, which requires a few screws be taken out, which requires a Y00 tri-wing driver for the screws in the back: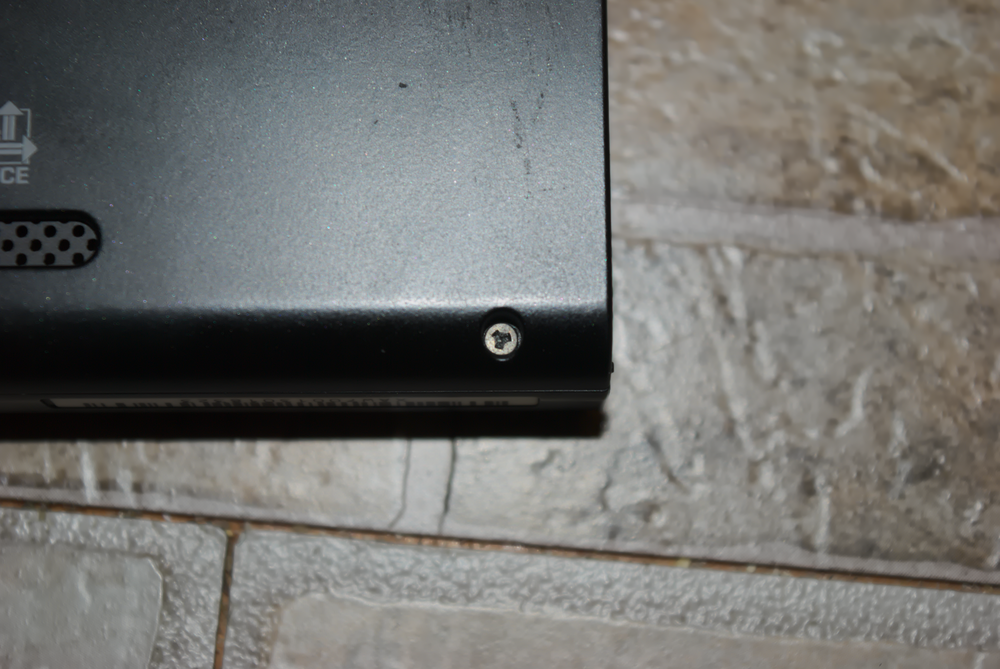 And a PH000 driver for the Phillips head screws everywhere else, including the middle one (and only the middle one!) in the Joy-Con rails, and the two by the USB-C port: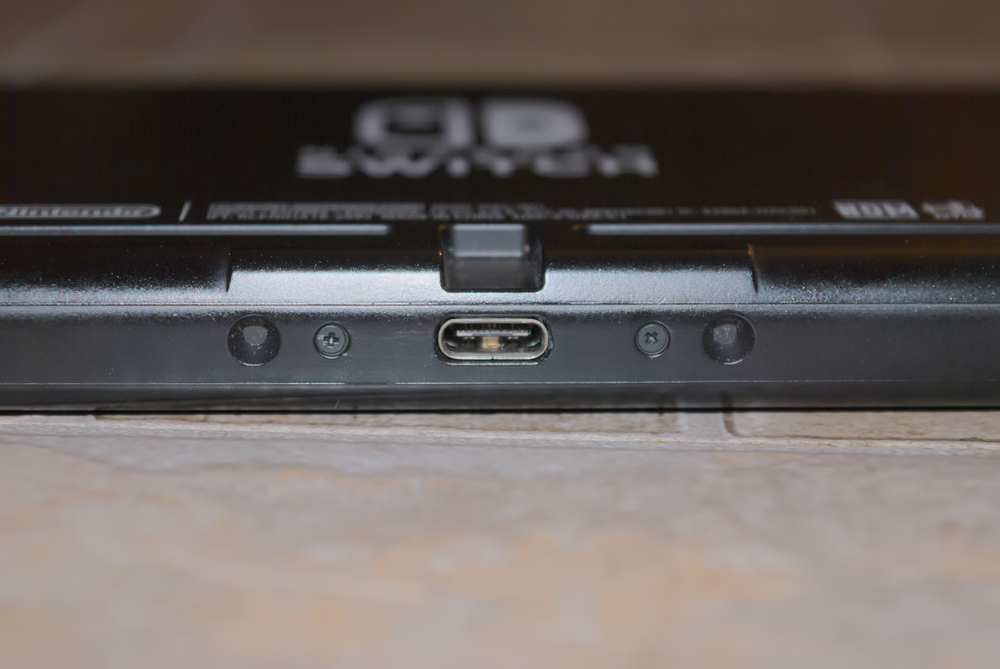 Oh and the screws securing the entire kickstand assembly to the back plate.
Simple enough, right?
Simple Enough, Right?
So I started at the top-left like I always do with these things for some reason.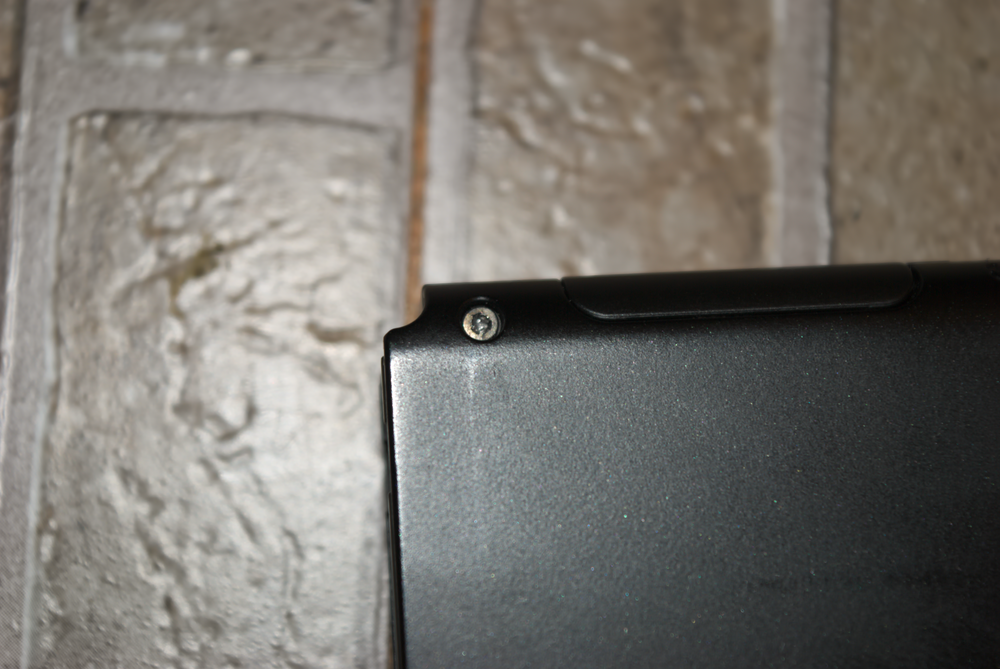 record scratch. Oh. Yeah that's completely stripped out. There's… no way I can easily get to that, none of my stripped extractors are that tiny, and even things like the rubber band method just aren't prepared for something that small and that ruined.
My journey, so far, stopped right here, I didn't even order the kit yet, exactly because I wanted to make sure something like this wasn't going to happen, lo and behold, it did.
Really Nintendo? I would have expected better…
The Final Fix (I Hope)
I have, at this point, only one potential option that I can see: supergluing my driver to the screw. Yes, that sounds outrageous, but it depends which is stronger, set cyanoacrylate, or some thread friction. I don't know about you, but one is usually a lot stronger than the other. And luckily, I have a, well, sizable supply of acetone here, I can get everything cleaned up. After that I just need a replacement screw, and there's replacement screw kits out there, I just need to grab one.
Ever since ACNH though, my switch is usually not left to table-top mode completely naked, when it is, it's got a battery pack strapped to it, rendering the crappy basic kickstand a moot point for the time being, meaning this is on a relatively low-priority thread right now. If I do end up trying that, I'll add an update post later down the line.
---
Source: YouTube: WULFF DEN — Fixing the terrible Kickstand on the Nintendo Switch. NOTICE: the Amazon link for the YOOWA kit in his video is outdated and not sold anymore, I just linked the new one back up there if you're looking for one too. As to why I chose the YOOWA kit over the Nyko kit, it's because the extra bulge there, while helpful, also means that I can't use the other accessories that I already do. ↩︎